Leora Goldbloom-Helzner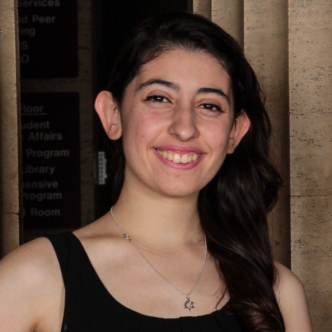 Predoctoral Fellowship in Drug Delivery, 2023
University of California, Davis
Engineering Nanoparticles for Improved Spinal Cord Injury Regeneration
Summary
Spinal cord injury affects over 12,500 people annually in the United States, causing tissue damage and, depending on injury severity, irreversible paralysis. Spinal cord injury results in widespread cell death and inflammation, which leads to slowed tissue regeneration and continued tissue damage. Currently, most drug therapies fail to provide sustained regeneration at the injury site and do not halt injury progression.
My work uses small nanoparticles called extracellular vesicles (EVs), derived from the membrane of stem cells, to deliver regenerative treatment to injury sites. Though EVs have long-term stability and are easily accepted into the body (compared to cells), research has shown that most EVs collect in the liver after injection into the body, while few are found in the spinal cord. My project aims to engineer EVs with a molecule that targets the spinal cord for improved therapeutic delivery and long-term retention in the body, ultimately preventing irreparable damage to the spinal cord.
The PhRMA Foundation award will give me the opportunity to address current challenges in spinal cord injury therapy by engineering regenerative extracellular vesicles with targeting molecules for improved remyelination across the blood brain barrier.