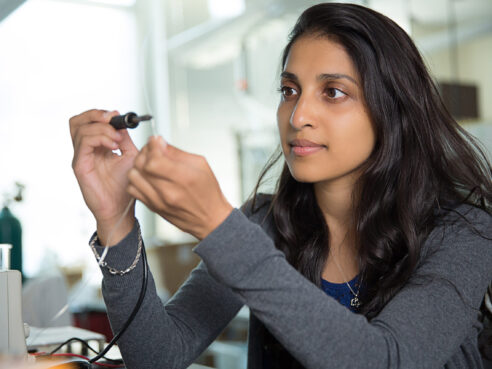 Bridging the gap between the lab and the clinic
Translational medicine aims to bring basic scientific research and technological advancements from the laboratory to the clinic, where they can be applied to the prevention, diagnosis, and treatment of disease. Historically, it can take years for scientific discoveries to become widely adopted in clinical practice. The field of translational medicine aims to speed this process by bridging gaps that can prevent rapid clinical uptake, such as the need for additional preclinical research and testing, difficulties in securing funding for clinical development, and regulatory hurdles.
The PhRMA Foundation Translational Medicine Program funds researchers seeking to translate scientific discoveries into new drugs, medical devices, diagnostic tools, and more. We believe that this kind of research is crucial for improving the lives of patients and advancing our understanding of diseases.
What is translational medicine?
The goal of translational medicine is to bridge the gap between scientific discovery and medical practice, so that patients can benefit from the latest advances in biomedical research. This can include developing new medicines, medical devices, or diagnostic tools, as well as improving existing ones.
Why is translational medicine important for patient care?
Translational medicine can improve patient outcomes and advance the field of medicine by speeding up the process of bringing scientific discoveries to patients. Translational medicine can focus on prevention, diagnosis, or treatment of disease. Within each area, it can take many forms including identifying new ways to detect a biomarker, improving the effectiveness of existing treatments, finding new uses for existing drugs and therapies, developing new combinations of treatments, and more.
Translational Medicine Awards
The PhRMA Foundation Translational Medicine Program funds early-career investigators focused on addressing unmet clinical needs and developing new diagnostic, experimental, and computational approaches and technologies to improve patient care and management.
Postdoctoral Fellowships
$60,000 a year for up to two years
Learn More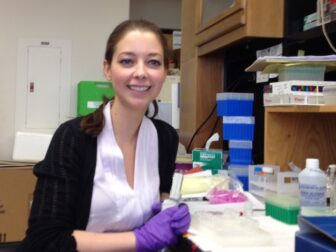 Faculty Starter Grants
$100,000 for one year
Learn More