Predoctoral Fellowships
Providing stipend support for graduate students who are engaged in thesis research and have completed most of their pre-thesis requirements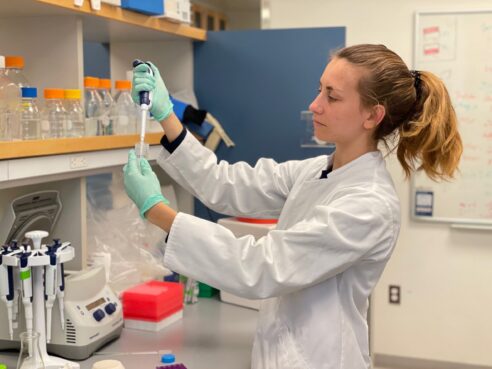 Financial Support
Predoctoral fellowships provide $30,000 per year for 12, 18 or 24 months.
This award is intended solely as a stipend. However, within the yearly award amount of $30,000, up to $1,000 (maximum) per year may be used for incidentals directly associated with thesis research preparation or travel to a scientific conference in the United States.
Receiving the PhRMA Foundation fellowship is not only a recognition of my academic achievements, but it also represents a significant investment in my potential to make a positive impact on the future of health research.
Are You Eligible?
Applicants (U.S. and non-U.S. citizens) must attend an accredited U.S. university as full-time, in-residence students.
Applicants will have completed most of their pre-thesis requirements (at least two years of coursework) and be engaged in thesis research as PhD candidates by the time the award is activated. Students just starting graduate school should not apply.
Applicants should expect to complete their PhD requirements in two years or less from the time funding begins.
Fellows are expected to devote full time (including summers) to their research.
Apply
The PhRMA Foundation provides predoctoral fellowships in these research areas. Click to learn how to apply.