Zhicheng Wang, PhD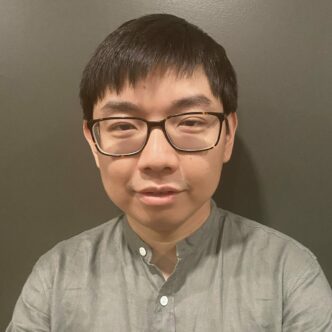 Postdoctoral Fellowship in Drug Delivery, 2023
University of Pennsylvania
Improving the Safety and Efficacy of mRNA Technology
Summary
The messenger RNA (mRNA) technology used to develop COVID-19 vaccines has the potential for treating other diseases, but there are challenges that could limit its use. mRNA, a molecule that contains instructions for protein production, is delivered into cells by using lipid nanoparticles (LNPs) as a protective bubble. The mRNA tells our cells to make proteins like those on the COVID-19 virus, which triggers our immune system to recognize and fight the disease.
One issue is that LNPs quickly bind with proteins in the blood, causing a reaction similar to anaphylaxis and making them susceptible to elimination by immune cells. In addition, when immune cells take up these LNPs in animals with existing inflammation, the inflammation significantly worsens.
My research aims to modify this technology to avoid these drawbacks. We will attach two components — Factor I (a natural enzyme that breaks down complement proteins) and CD47 (a "don't eat me" signal) — to the surface of the LNPs to try to prevent them from being taken up by immune cells. If successful, this project could significantly advance mRNA technology, making it more effective and safer for therapeutic applications beyond COVID-19 vaccines.
Receiving the PhRMA Foundation fellowship is an affirmation of my previous work and my potential. It also provides an opportunity for me to grow and a responsibility to make a lasting impact in the field of drug delivery.