Shengqing (Stan) Gu, PhD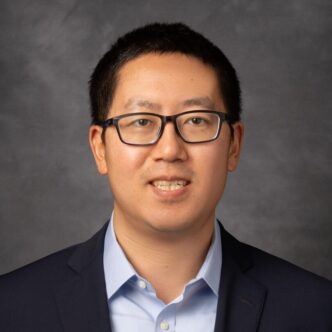 Faculty Starter Grant in Translational Medicine, 2023
University of Texas MD Anderson Cancer Center
Novel Approach to Improve Immunotherapy Response for Acute Myeloid Leukemia
Summary
Acute myeloid leukemia (AML) is one of the most common types of leukemia, a cancer of the blood and bone marrow. Standard treatment involves chemotherapy, but most patients develop resistance and succumb to this disease.
Immunotherapy has the potential to cure AML, but again, most patients develop resistance. Immunotherapy helps the body's immune system target and kill cancer cells by detecting antigens found on cancer cells. Immunotherapy resistance occurs when not enough antigens are present to detect the cancer cells.
My lab previously found that a class of drugs called SMAC mimetics can boost cancer antigen presentation and enhance the efficacy of immunotherapy, but it is unclear whether these drugs will work for AML patients. This study will assess the efficacy of SMAC mimetics for AML patients, providing a novel approach to improve patient outcomes.
The PhRMA Foundation award enables me to advance my research to improve cancer immunotherapy by modulating cancer antigen presentation. I am tremendously grateful for its help in my research program and my career development as an early-stage investigator.