Rhashanda Haywood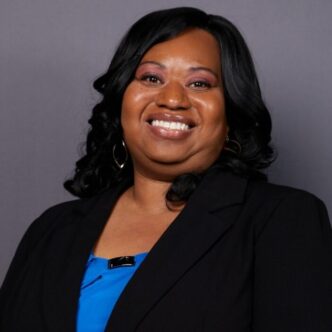 Predoctoral Fellowship in Drug Discovery, 2023
University of Maryland, Eastern Shore
Designing Novel Organic Molecules as Anti-Seizure Agents
Summary
Epilepsy is one of the most common neurological disorders, affecting 3 million people in the United States and 65 million people worldwide. Epilepsy patients experience recurring, unprovoked seizures caused by an electrical imbalance in the brain.
To minimize seizure frequency, researchers seek to develop novel agents that decrease or stop this imbalance in the brain with minimal side effects. Researchers hypothesize that blocking calcium and sodium ion channels in the brain can potentially reduce the occurrence of seizures.
Recently, our drug discovery team identified a small organic compound (IAA65) that can block a specific type of calcium channel. My research involves synthesizing 20 new derivatives of IAA65 that we can evaluate as T-type calcium channel blockers. With this research strategy, we hope to identify better drug candidates that will block calcium channels as effective anti-seizure agents with minimal side effects in preclinical and clinical trials.
Receiving the PhRMA Foundation Predoctoral Fellowship is truly a professional and personal achievement. This support will allow me to continue my efforts in drug discovery research to address the need for novel anti-seizure agents.