Piyusha Pagare, PhD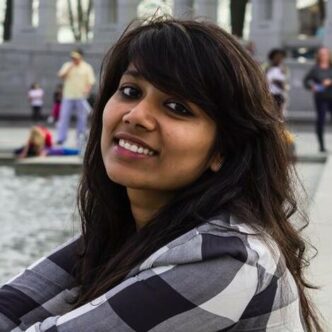 Postdoctoral Fellowship in Drug Discovery, 2023
Virginia Commonwealth University
Developing Novel Drugs to Combat the Effects of Synthetic Opioids
Summary
The opioid epidemic is a national public health crisis, leading to more than 80,000 deaths in 2022. Recently, a new class of synthetic opioids called nitazenes has emerged in the illicit drug market. Nitazenes are highly potent and pose significant risk for addiction and respiratory depression, a breathing disorder characterized by slow and ineffective breathing.
Finding efficient reversal agents to counter nitazenes is challenging because we don't understand how these drugs activate the mu opioid receptor, which drives their extraordinary potency and harmful effects. In addition, the efficacy of naloxone, a reversal agent approved by the Food and Drug Administration, in countering nitazenes is uncertain.
My research unveiled a unique mechanism by which nitazenes bind with the mu opioid receptor, potentially explaining their high potency. I aim to invent new drug compounds targeting this mechanism and assess their ability to counter nitazene-induced respiratory depression in animal models. My research will form a solid foundation for the development of innovative and effective treatment options for opioid overdose.
The PhRMA Foundation Postdoctoral Fellowship gives me the freedom to build the foundations of my research toward developing innovative and effective treatments for synthetic opioid use disorders. It provides me the support I need to pursue my passion in research and achieve my goal of becoming an independent investigator.