Neil Baugh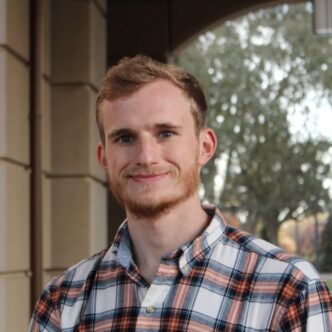 Predoctoral Fellowship in Drug Delivery, 2023
Stanford University
Developing a New Way to Delivery Combination Therapies for Spinal Cord Injury
Summary
Spinal cord injury (SCI) results in a traumatic loss of function that is not easily treated with the delivery of single drugs. Complex combination therapies of cell and protein drugs offer a promising avenue to improve regeneration and functional recovery, but better strategies are needed to maximize their delivery.
My work will address the limitations of cell and protein codelivery through the creation of an injectable hydrogel system designed to decouple the gel's physical properties from the drug release. This system will protect cells from damage during the injection process and encapsulate the drugs within liposomes — a tiny protective sphere — to ensure they are delivered only to the desired injury site. My goal is to develop a system that can improve our ability to deliver complex combination therapies.
The PhRMA Foundation award has helped fund my dissertation research on engineering new drug delivery systems for combination therapies. It will allow me to continue exploring novel solutions that enable the delivery of multiple therapeutic types.