Kevin Yehl, PhD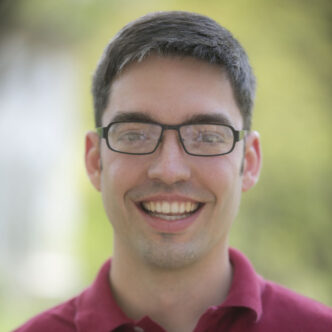 Faculty Starter Grant in Drug Delivery, 2023
Miami University
Armoring Viruses to Fight Antibiotic Resistant Infections
Summary
Antibiotic resistance is an urgent public health threat, resulting in about 5 million deaths annually worldwide. In the United States, there are about 3 million infections a year, causing 35,000 deaths. When antibiotics fail, patients must undergo surgical removal of infection, live with recurring infections, or even succumb to infection.
Phage therapy offers a promising potential solution. Phages are viruses that can target and kill bacteria. However, delivering phages to the infection site is a major unsolved challenge. Phages can trigger the patient's immune system, leading to their rapid clearance from the body, which results in treatment failure.
Through bioengineering and material science, my research seeks to synthesize 'stealth' phage therapies by encasing individual phage particles in nano-glass armor to hide the phage from the immune system, while maintaining therapeutic efficacy. This project will also load antibiotic drugs into the armor shell to study the potency of combination therapy. Ultimately, these studies could open the door for the widespread application of phage therapy and improve outcomes for patients who suffer from antibiotic resistant infections.
Winning the PhRMA Foundation grant is extremely exciting, and I am very grateful. This support will catalyze the development of a generalizable delivery method for viral therapies and help with training the next generation of scientists in phage therapy.