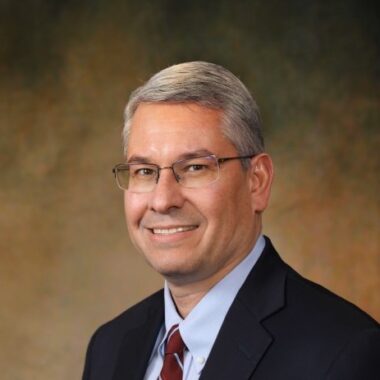 George Addona
PhD
Senior Vice President and Head of Discovery
Preclinical and Translational Medicine
Merck Research Laboratories
Merck & Co., Inc.
George Addona, PhD, is senior vice president and head of discovery, preclinical and translational medicine (DPTM), Merck Research Laboratories (MRL). In this role he oversees early-stage pipeline, early human studies, and biomarker development. Prior to being appointed as head of DPTM, George was vice president of Quantitative Biosciences (QB) responsible for pre-clinical pharmacological assay development across disease areas and he led the implementation of new techniques and technologies to enable objective interrogation of biological systems to improve the prioritization of early-stage pipeline candidates. This is part of MRL's focus on strengthening digital and analytics capabilities to facilitate better and faster data-driven decisions to enrich our pipeline. Since joining Merck in 2008, George held positions of increasing responsibility across the company's Pharmacology organization.
Prior to leading QB, George directed teams in Boston, Singapore and South San Francisco. His leadership has been crucial to progress in multiple ongoing development programs spanning, cardio-metabolic, infectious disease, neuroscience and oncology indications. In addition, he played an important role in establishing the Chemical Biology group within MRL, focused on the identification of novel targets from clinically relevant disease phenotypes. Before joining Merck, George held roles of increasing responsibility at Novartis and Praecis Pharmaceuticals.
He earned a B.A. in Biochemistry from Rutgers College, a Ph.D. in Chemistry from the University of Virginia and conducted postdoctoral research at Harvard Medical School in the Department of Biological Chemistry and Molecular Pharmacology.