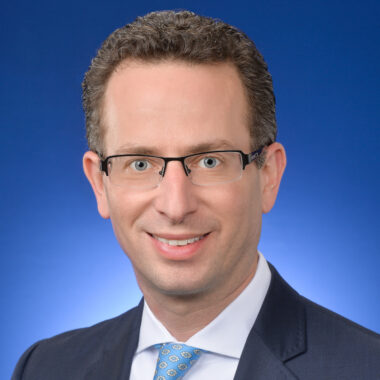 Daniel Skovronsky
MD, PhD
President, Lilly Research Laboratories
Chief Scientific Officer
Eli Lilly and Co.
Dr. Dan Skovronsky is the chief scientific and medical officer of Eli Lilly and Company. He serves as executive vice president of science and technology and president of Lilly Research Laboratories. He also has responsibility for global business development.
Dr. Skovronsky joined Lilly in 2010 when the company acquired Avid Radiopharmaceuticals Inc., where he had been CEO since founding the company in 2004. At Lilly, Dr. Skovronsky has held various roles, including vice president, tailored therapeutics; vice president, diabetes research; and senior vice president, clinical and product development.
Dr. Skovronsky completed his residency training in pathology and fellowship training in neuropathology at the Hospital of the University of Pennsylvania. He received his M.D. from the Perelman School of Medicine, University of Pennsylvania, in 2001 and his Ph.D. in neuroscience from University of Pennsylvania in 2000. He earned a Bachelor of Science in molecular biophysics and biochemistry from Yale University in 1994.