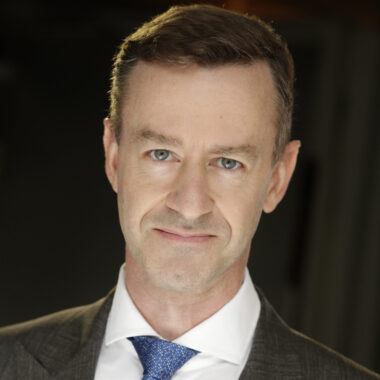 Aran Maree
MD
Chief Medical Officer, Pharmaceuticals
Janssen Pharmaceutical Companies of Johnson & Johnson
Dr. Aran Maree is the Chief Medical Officer for the Janssen Pharmaceutical Companies of Johnson & Johnson. In addition, he leads Janssen's Global Medical Organization and manages a global team of safety officers to ensure the safety of all Janssen pharmaceuticals throughout the entire lifecycle. Dr. Maree is a member of the Johnson & Johnson Office of the Chief Medical Officer Senior Leadership team and Janssen Pharmaceutical R&D Leadership team.
In 2012, Dr. Maree was promoted to Chief Medical Officer for the Medical Device sector of Johnson & Johnson where he was responsible for patient monitoring and safety surveillance practices as well as leadership in ensuring the highest medical and ethical standard, approaches to clinical data transparency and scientific integrity. Dr. Maree joined Johnson & Johnson in 2006 as Medical Director for MD&D in Australia & New Zealand and in 2008 was promoted to Vice President, Strategic Medical Affairs for MD&D in Asia Pacific. In both roles, Dr. Maree established comprehensive Medical Affairs teams in response to rapidly changing regulatory and customer requirements. He has been a strong advocate for quality, compliance, safety and evidence-based medicine, establishing new capabilities in Quality and Regulatory compliance, Market Access and Clinical Research.
Prior to joining Johnson & Johnson, Dr. Maree worked at The Boston Consulting Group and Merck & Co. in Australia & New Zealand. Aran holds an honors medical degree from the Royal College of Surgeons in Ireland (National University of Ireland). He trained as a physician in Dublin, obtaining his Membership of the Royal College of Physicians of Ireland (MRCPI).